By surrounding a Slab Block with Signs, Paintings, and Item Frames we get a nice looking chair design.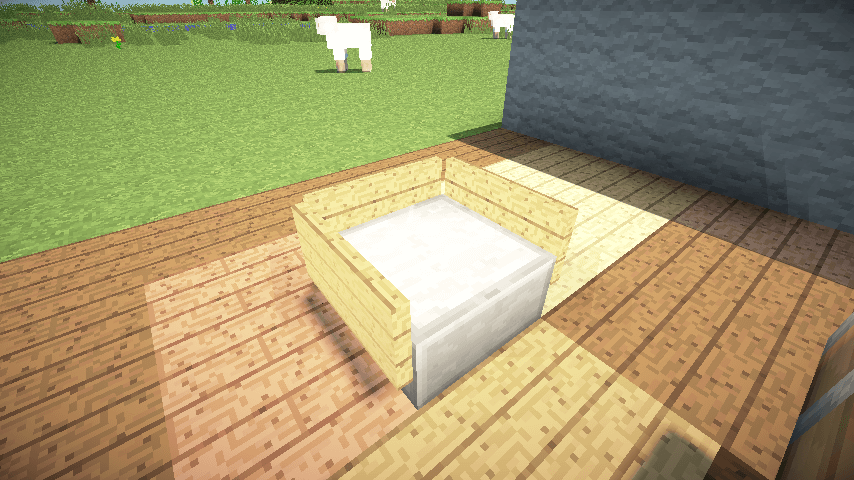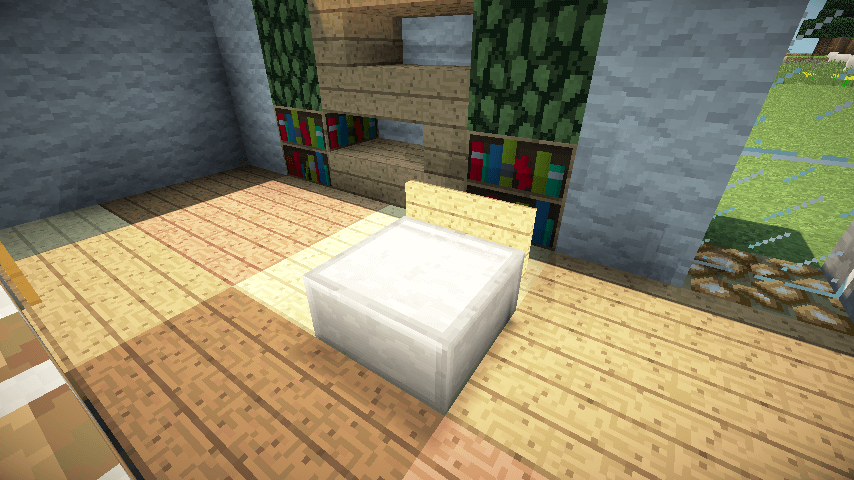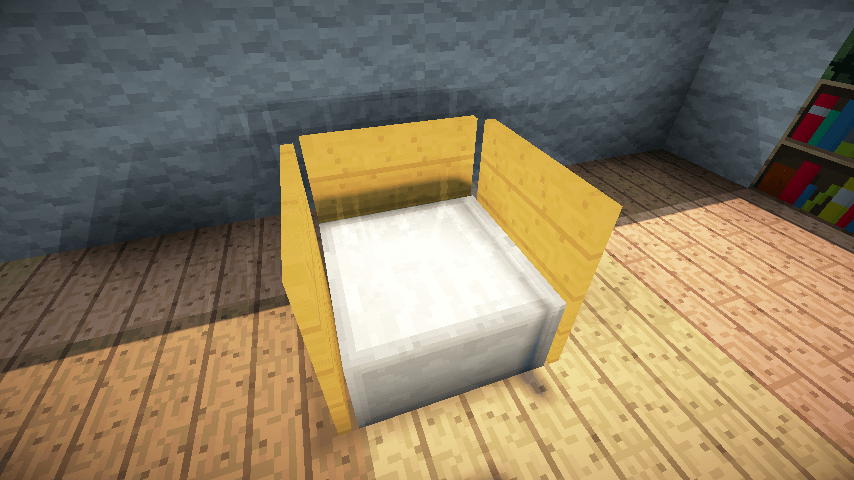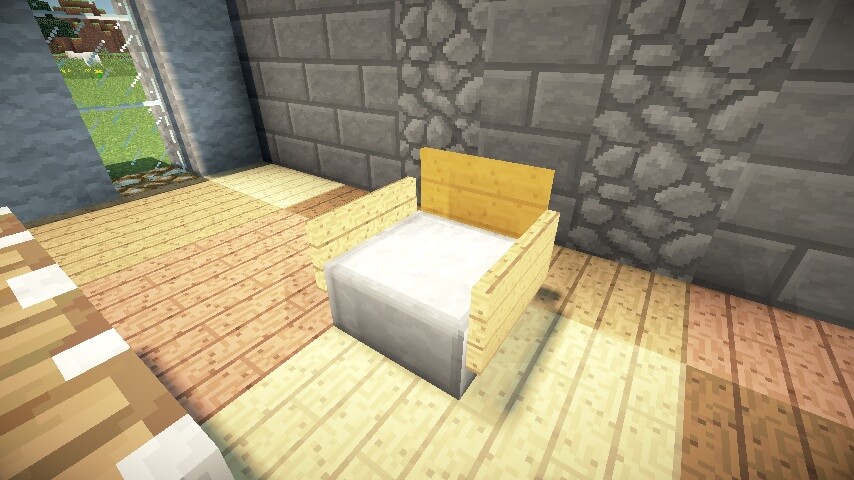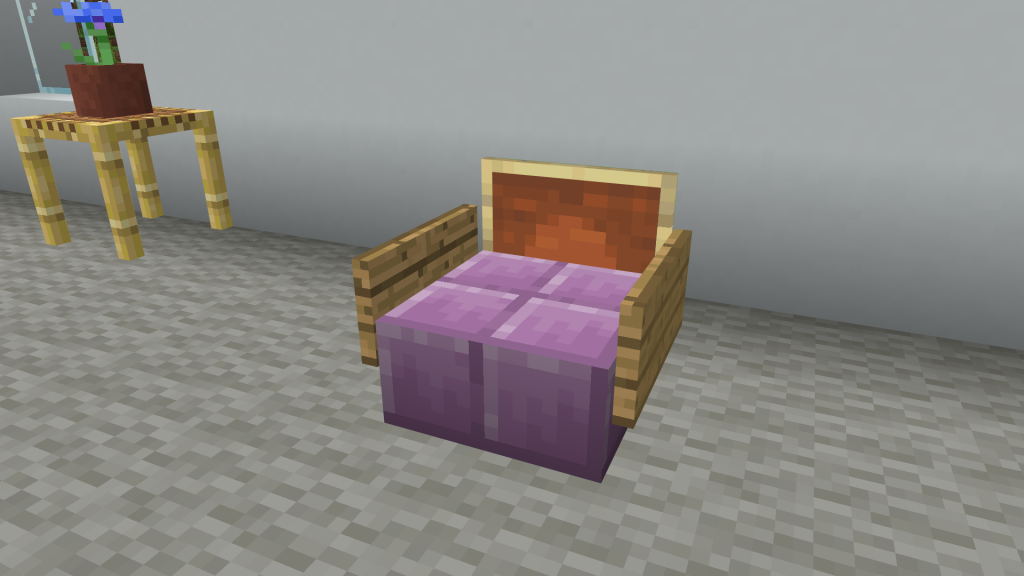 Note: The Item Frame above is an Enlarged Item Frame. Made by placing a Map into an Item Frame. To ensure you don't see the map, you can use the Large Item Frame Trick as explained in this Minecraft Furniture Article: How to make large Item Frames in Minecraft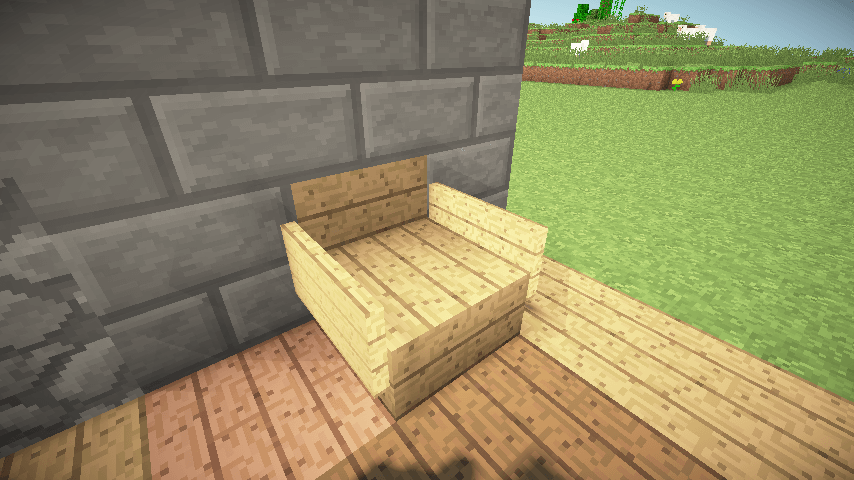 Here is a way to place the Slab Chair against a wall. Place Signs on the Side of a Slab, but place a Full block into the wall behind the Seat. This also creates a space saving Seat.
Thanks to Minecraft Furniture fan Yunobored who suggests that Trapdoors also look good: