The "Explorer" range describes Minecraft Couches that us a Slab as the base. It is essentially the "Slab Chair Design", but extended to appear more like a Couch.
Available in a very wide variety of Slab Materials, and typically surrounded by signs to give it a modern look.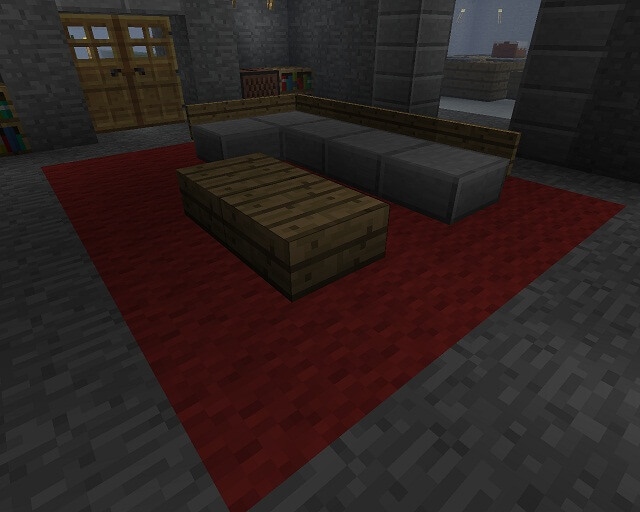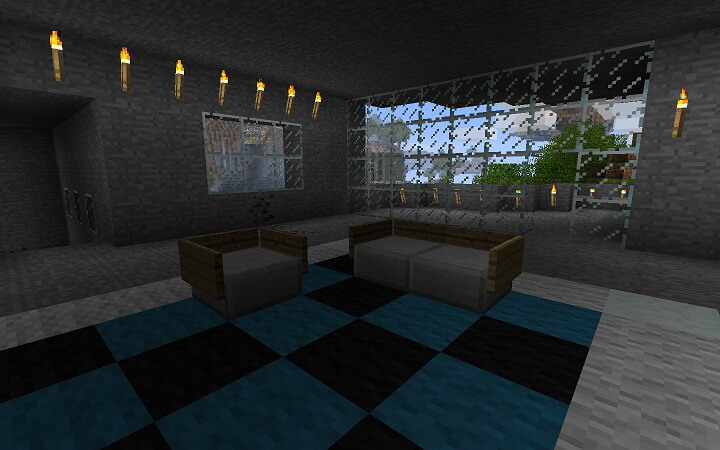 With the addition of a Wood Block embedded into the wall, we get the effect of a raised back. Compact styling and low-line profile make this configuration the perfect complementary piece for apartments and studios light on space but big on style!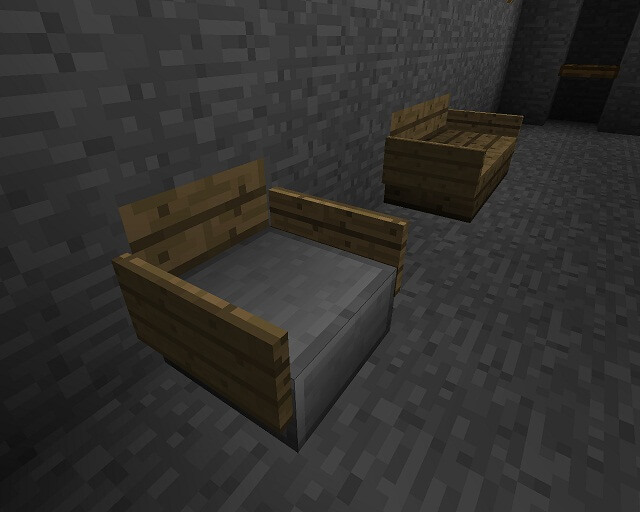 Adding a bit of colour to the instantly adds a bit of extra style…