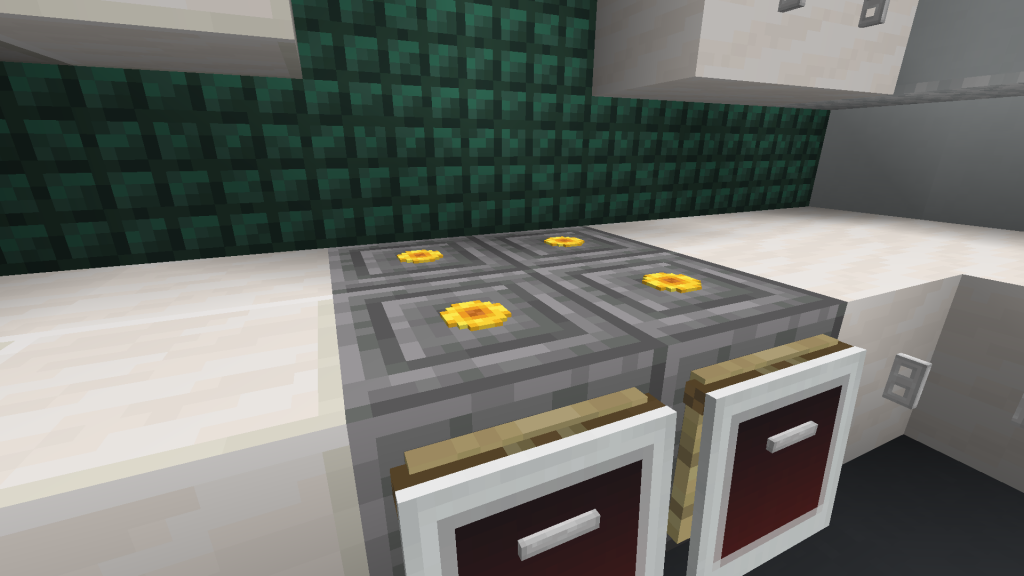 Using Invisible Item Frames, and Placing Sunflowers onto them, gives the effect of an induction style cook top. In the example above Chisseled Stone Blocks have been used to create a nice frame for the hobs.
See similar Ideas using Invisible Items Frames in the Video Below:
Learn more about the Invisible Frame in Minecraft.