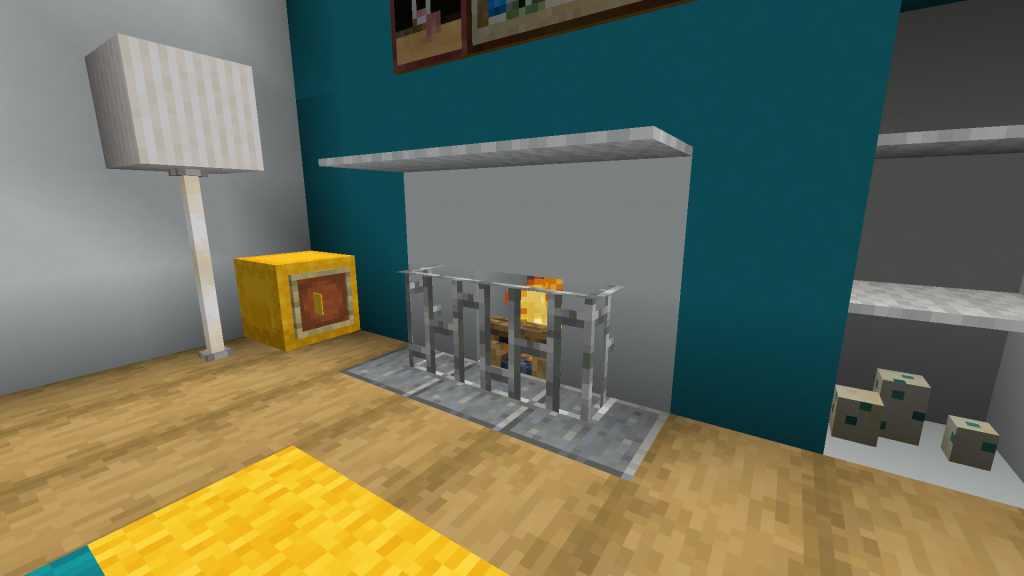 A modern style Minecraft Fireplace with a Mantle. Polished Diorite is used for the hearth.
The Mantle is made from White Carpet.
The floating Carpet is achieved by placing String, and then placing the Carpet onto the String…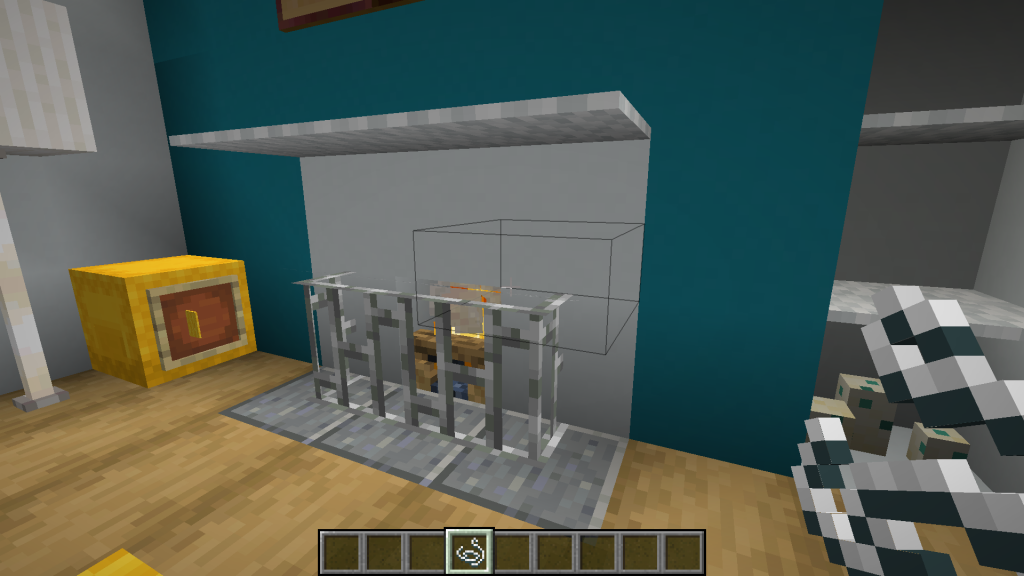 Although, you can also place a "Barrier" Block (an invisible block) if you don't like to see the String.
Note: Creative mode only

Barrier Blocks are placed by using the Command:
/setblock ~ ~ ~ barrier
(Which will place a Barrier where you are standing)