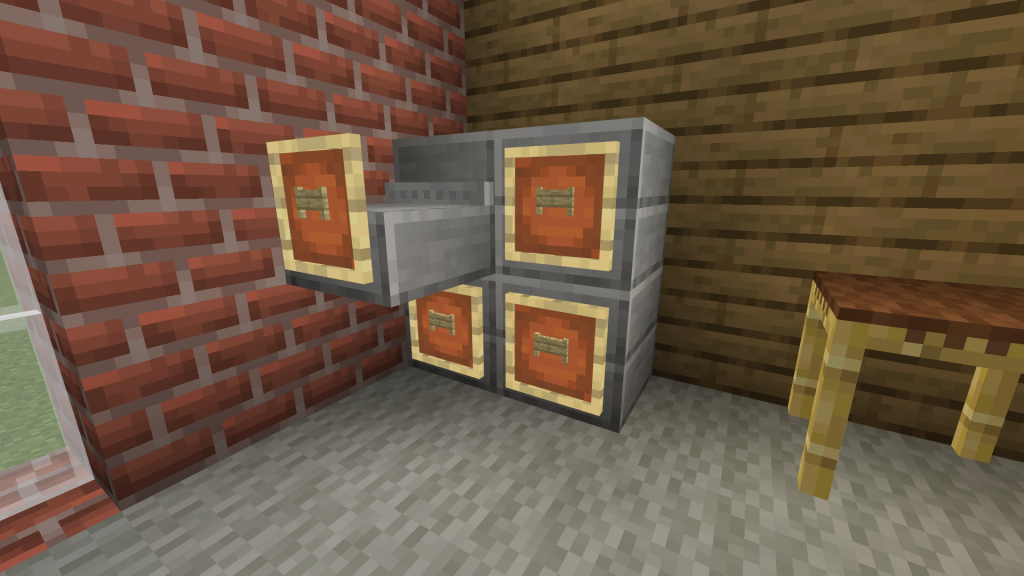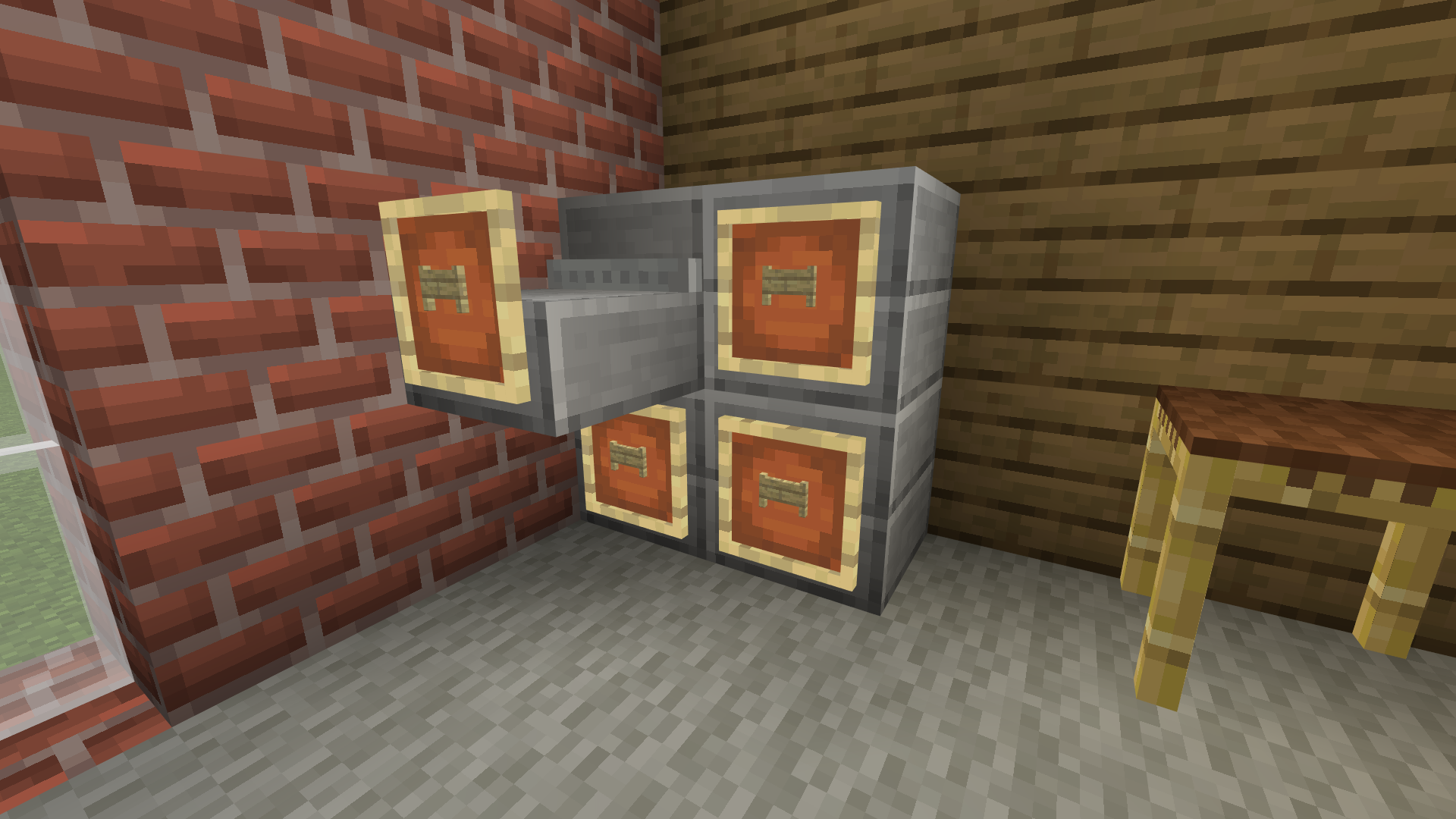 A Minecraft Filing Cabinet Design. Perfect addition to an Office building, or home study area.
The design above uses Fence Gates in Item Frames to give the effect of Cabinet Handles – or "Pull Handles".
Watch How to build Minecraft Filing Cabinet Video:
You can also use Signs if you want to label the Drawers…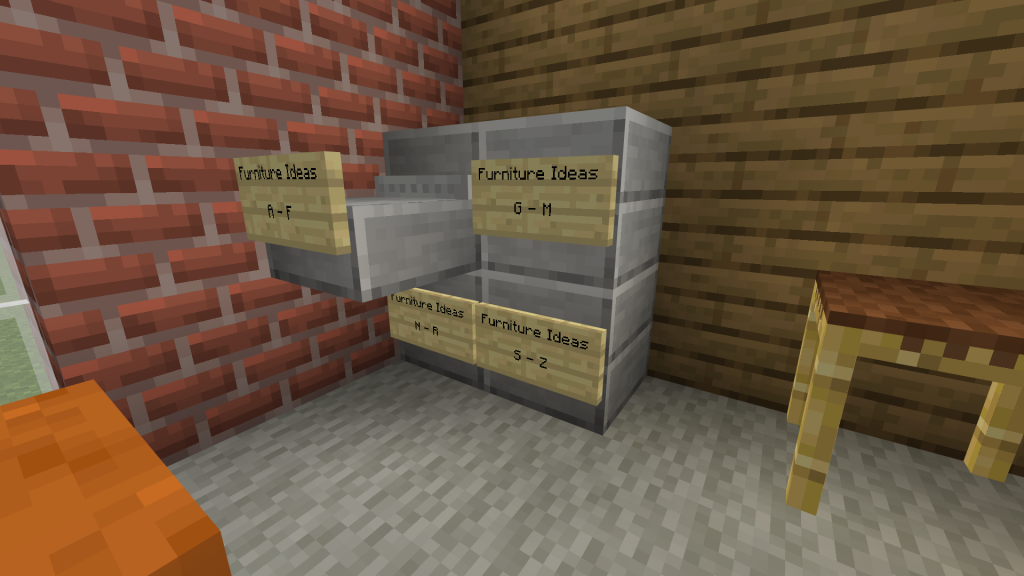 Below is likely the first ever Filing Cabinet design below… from the Minecraft Furniture server in 2011.