The Adventus range is recognisable by its protruding arm-rests. It has an optional elegant head rest – and is often used as a simple Throne.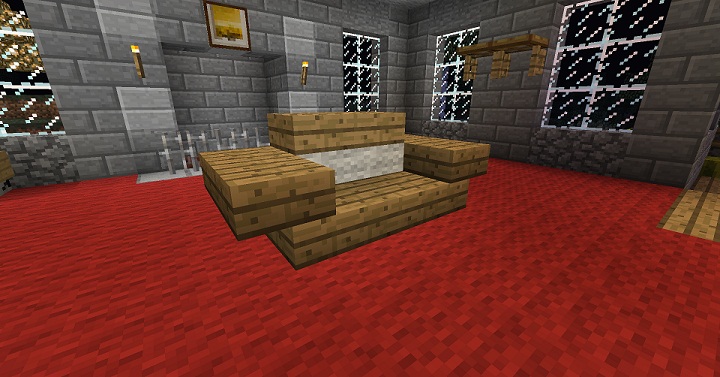 The base ingredient for this couch is outwards facing upside down stairs on the sides, with slab in-between, and full block at the back.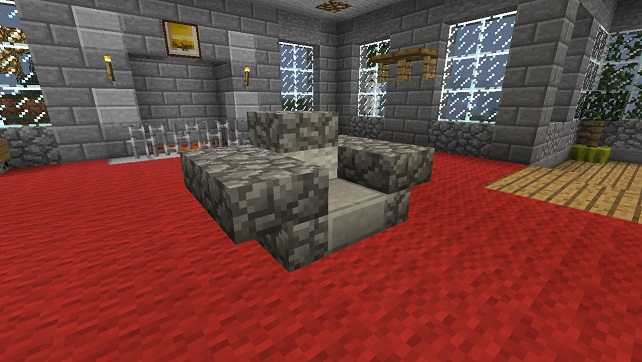 This can be built into a slab floor by using stairs that blend into the floor material, with slabs on top.
This can be further embellished with a corner stair block towards the back of the arm rest, ad a slab block on top.