The Spelunka has a full block arm rest, full block back and slab seat.
The back of the Couch can be raised with Slabs.
This couch can be built in a slab floor, by adding Slabs on to the Arms, and full blocks along the back.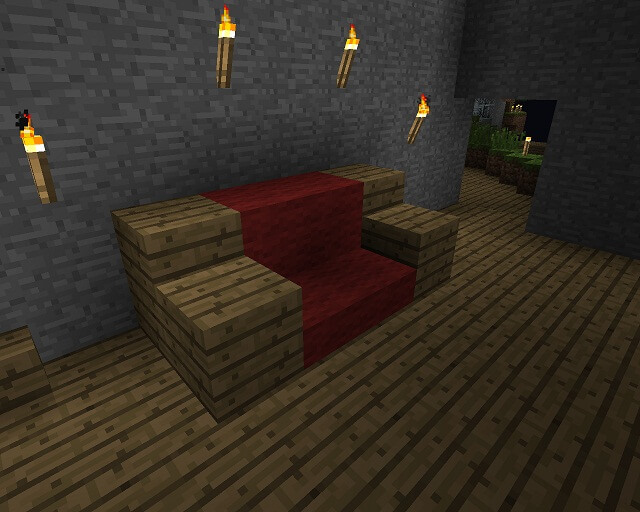 The slab floor variation below uses slabs to create a wooden arm rest look.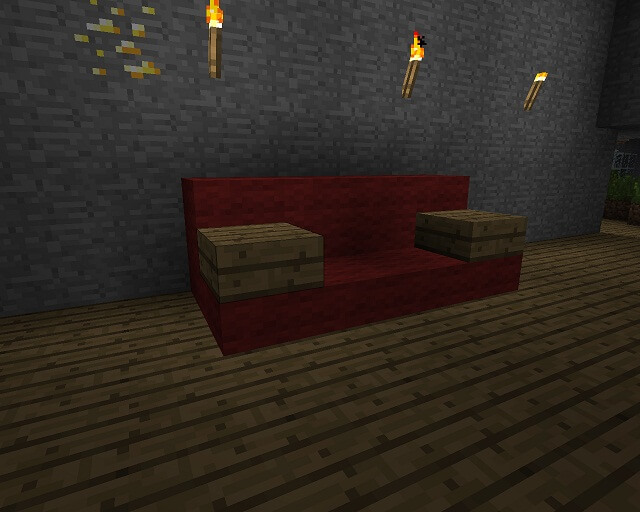 Below is the a single seat version, great as an angles seating option.