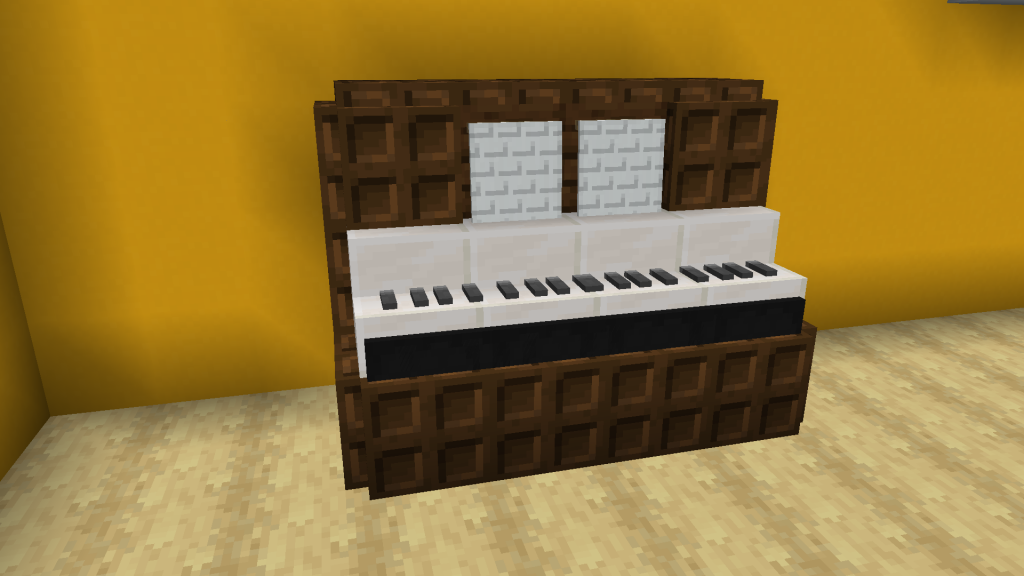 A Minecraft Piano Design using Dragon Heads for the black keys. A Banner is used for the Sheet Music.
Recipe for the Sheet Music Banners: https://www.needcoolshoes.com/banner?=paaepe
How to Build Minecraft Piano Video:
Why does this build use Dispensers to place Armor Stands?
See the How to get Armor Stands Straight Every Time article for a detailed explanation.